Nuvero is a boutique tax advisory firm created by a team of senior tax professionals. Our focus is to provide an exceptional client experience and leading tax advice to clients in Calgary and across Alberta. We offer a client-centered approach, where your business challenges inform our solutions — tailored to you.
The Nuvero Way
We began Nuvero with a strong vision — to raise the bar in the tax and accounting field. Our success begins with our name, "nu" meaning "a new approach" and "vero" meaning "truth". Combining traditional accounting practices with modern thinking, we look beyond numbers, and tailor our solutions to your unique business challenges. From the use of the most advanced technology and our strong Alberta focus, to a core team with highly specialized knowledge — it's a new way of doing things — a better way too.
Exceptional talent

Unique approach

Personalized client experience

Specialized knowledge
We have brought together the best and brightest minds in the Alberta tax and accounting field. Our in-depth and specialized knowledge of all things tax-related combined with our sizable collective experience delivers a power service offering to our clients.
The partners have proven professional credentials and are in the peak of successful careers in their specialties. They chose to launch a new company because they wanted to create an agile firm reflective of changing market needs — to better serve you, their client.
The Nuvero partners are supported by very talented Associates, all who have been handpicked and deliver an exceptionally high calibre of work. Our team is highly collaborative and believes that people who love their jobs, working relationships and personal lives will experience the highest levels of success.
Our focus is to identify leading, yet practical, solutions that solve the tax- and finance-related challenges our clients face. We are thorough and assess each client's unique life/business picture to find the right mix of advice and resources to protect their assets and build wealth.
Our mandate is to work closely with our clients to ensure that we've built holistic plans that consider their particular financial circumstances from all angles, whether they be individual, corporate and/or estate planning. We are continually evolving and adapting and skills to create the solutions our clients need — reaching excellence through active problem solving.
Our office also utilizes leading technology which maximizes our internal efficiencies and streamlines processes to ensure our time is primarily spent on client work and not administration. This digital forward approach is also more environmentally friendly, which is important to us.
We build tax solutions for where you are and where you want to be. We work closely with you gathering and analyzing relevant financial and personal information to ensure our advice fits your circumstances.
You're more than just a file to us — we truly care about your success. We pride ourselves on having a personal and transparent relationship with each of our clients. Every client has at least one Nuvero partner leading the account, and is supported by the appropriate team, ensuring you receive exceptional advice and service.
Our boutique approach allows us to take the time to really get to know our clients, deliver top-tier advice and truly be available when you need us. We don't aim to be a large firm as we never want to lose the personal touch with our clients — without compromising delivering impactful strategies.
Our core Alberta focus ensures our services and advice fit the financial environment our clients face. It's our business to know the rules and regulations, the changes and the advantages of this tax jurisdiction — and ensure our clients' are consistently positioned to maximise the changing tax environment.
Our team has significant industry experience, both in the number of years in the industry as well as the diversity of tax and accounting challenges they've faced. Each Nuvero team member is continually advancing their skillset and knowledge base through course work, independent research and ensuring they stay apprised to all industry updates.
The Nuvero team holds the shared view that a clients' financial success is maximized when their account is holistically approached — beyond the traditional accounting approach. All Nuvero team members must bring to the table business knowledge, financial acumen and the ability to integrate data that goes beyond numbers.
Client Experience
We're proud to be client-centric

At Nuvero, our services revolve around you. We look at where you are, and where you want to be, and find the right mix of advice and resources to protect your assets and build wealth.

We scale our services to meet your needs

We'll build our team around you to provide the type and size of services that meet your needs when you need them. And we can scale our resources and services to grow with you.

We're partners in your success

Our role is to be a partner who continually looks for ways to add value to you. When you succeed, so do we.
Book a Complimentary Consultation with us today
Find out about how our team can help enhance your finances through leading advice, sound accounting and personalized tax strategies.
The Nuvero Partners
Great minds make great things possible
The Nuvero team uses the combined breadth of our expertise and years of experience to find the best solutions to help our clients' succeed. As industry leaders, we recruit the best and the brightest in the industry to join our team.
Sanjay Naicker CPA CA TEP
Managing Partner
Sanjay is a tax strategist with more than 17 years of experience providing leading business and tax-related advice to his clients. At Nuvero, he leads a team of skilled tax professionals in delivering forward thinking solutions to their clients.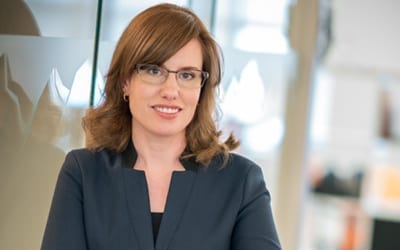 Diane Hall CPA CA
Accounting Partner
Diane is an Accountant with more than 15 years of experience in corporate, personal and financial reporting. She uses her financial savvy and analytical skills to help clients understand and achieve their business goals.
Scott Muzychka CPA CA
Accounting Partner
Scott is an Accountant with more than 19 years of experience in financial reporting and compliance requirements. Scott has practiced a client-first approach throughout his career, and this allows him to redefine and broaden the value he brings to the table beyond financial reporting and compliance requirements.
Trevor Frankiw CPA CA
Tax Partner
Trevor is an Accountant with more than 10 years of experience in tax compliance and related tax services. Trevor focuses on offering practical tax solutions to clients to help them achieve their desired objectives, while minimizing tax.